Biography of Hossain Mohammad Salim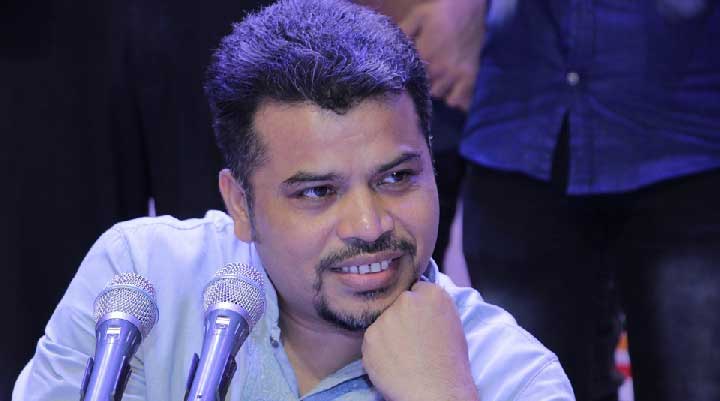 Hossain Mohammad Salim (in Bengali: হোসাইন মোহম্মদ সেলিম) is currently serving as the supreme leader, Imam of Hezbut Tawheed. Under his dynamic leadership, the non-political movement Hezbut Tawheed is continuing to create public awareness and ideological struggle against terrorism, misuse of religion in politics, religion business, religious fanaticism, minority oppression, women oppression and communalism all over Bangladesh. His lectures and writings published in newspapers, books, magazines and online platforms have gained wide recognition and popularity in Bangladesh.
Early Life:
He was born in 1972 in one of the most prominent and aristocratic Muslim families of Porkara village situated in Sonaimuri, Noakhali, Bangladesh. His father, Nurul Haque, was a successful and reputed 'member' (an administrative post) for more than two decades of the Sonaimuri sub-district. His mother, Hosne Ara Begum, was also known as a pious woman.
Education:
He started studying in the local Makhtob (Primary Arabic learning school) and learned about Quran alongside other etiquettes at a very young age. After receiving his primary education from Porkara Government Primary School, he completed his SSC in Science division from Ahmad Ullah High School in 1989. Then, he completed his HSC in the same division from Laksam Nawab Faizunnesa Government College. Later, he graduated from the National University in 1994 with a B.S.S 1st Class 1st Degree. After that, he obtained a Master's Degree in political science from Jagannath University.
Searching for Truth:
When he was leading his student life, he thought about the plight of the Muslim nation. In his college hostel, he used to keep two newspapers, which were Daily Ittefaq and Daily Inqilab. The situation of the Bosnian Muslims written in Inqilab, and the story of their persecution in different places, made him think more and more about the Muslim nation. He was saddened to see the plight of the Muslim nation around the world.
He started wondering what led to this catastrophe and thinking about the way of salvation. To find a way out of this adversity of the Muslim nation, he rushed to different religious organizations, individuals, and different organizations. He spent a lot of time there. In order to find a way out, he continued to study and spent days after days trying to do extensive research in various libraries in the capital, which included The Islamic Foundation Library, Dhaka University Library, Public Library, and Bangladesh National Library located in Agargaon. He read plenty of Biography books, history books, research books, jurisprudence books, and so on. He attended many meetings and seminars held by religious thinkers, writers, and scholars. However, no one had the answer to what he was looking for.
He used to be disappointed to see the activities of religious or political parties when he saw various inconsistencies in words and irrational activities. He realized that even though many things were going on in the name of religion, actually was for the sake of selfishness.
Joining Hezbut Tawheed:
While studying at the university, he heard the name of the Leader of the time Mohammad Bayazeed Khan Panni from his friends in Dhaka. There was a lot of commotion going on about the book "E Islam Islam E Noy", which means 'The Present Islam is not the Pure Islam', written by Mohammad Bayazeed Khan Panni. A class of Islamic scholars started a procession just to ban his book. He used to hear many things about Emamuzzaman, who was a man with no beard, did not have any definite attire, did not go for higher study at Madrasa, but he wrote a book that caused a great stir that the religious scholars started protesting against him. Nevertheless, he did not listen to the people and rather continued to read the book and decided to meet Emamuzzaman to observe him directly.
In 1998, he attended a conference of Hezbut Tawheed at Daud Mahal in Korotia, Tangail. He was the only one allowed to attend the conference without being a member of Hezbut Tawheed. Emamuzzaman's extraordinary personality, simplicity, sweetness of speech, and logical approach overwhelmed him. Emamuzzaman did not take any higher study in any madrasa but had a profound knowledge of religion. Emamuzzaman was a child of the aristocrat zamindar family, but he never showed the slightest projection of arrogance. Hossain Mohammad Salim saw that those who were sitting in front of Emamuzzaman and listening to him were either farmers, laborers; In a word, they were ordinary working people. This class of people once used to serve their families and did not even dare to step in front of Daud Mahal. However, Emamuzzaman had tea and food with them. He later explained to them about Islam and answered their questions. He also inquired about their health as if they were his family members.
Honourable Emam was shocked after seeing these as they moved his mind a lot. Again, it was hard for him to believe all of his words because he could not match his words with the practiced form of Islam that he has been watching for so long. For example, women were there besides men on one side of the meeting of Emmamuzzan to learn Islam from him. Man and women were praying Salah (Prayer) in the same congregation and so on.
However, overall, he was fascinated and overwhelmed by Emmamuzzan's words. He realized that if there was the truth, it was there. The next day he listened to Emmamuzzan again. The more he heard, the more he could understand. He could see exactly where this so-called Muslim nation was doing wrong and where they had lost their way. He realized that their plight today was due to their departure from Allah's sovereignty.
The proclamation of this Tawheed (sovereignty of Allah) is the only door to enter Islam. They will only find peace in this world and in the hereafter if they return to Tawheed. He tried to understand the meaning of Tawheed from Emmamuzzan. Then he came to Dhaka and read more books. Later on, he joined Hezbut Tawheed on February 28, 1998. From that time, his struggle against the so-called Islam begins.
He knew that there would be danger in revealing the truth, and knew very well that Allah (SWT) would test him with many obstacles and humiliation. Nevertheless, this test was not easy for him. When he started preaching the truth in his village, a class of religion mongers, who used religion as a means of business, started propaganda against him. His house was repeatedly attacked and vandalized under the guise of Christianity. People who became members of Hezbut Tawheed were beaten and tortured. In 2009, his house, along with eight houses of the other members of Hezbut Tawheed, was set on fire by the religious extremists.
Honorable Emamuzzaman passed away on January 16, 2012. After Emamuzzaman's death, he took responsibility for Hezbut Tawheed. Under his dynamic leadership, the members of Hezbut Tawheed started working harder to preach the ideology explained by Honourable Emamuzzaman throughout the country. Hossain Mohammad Salim gave a huge number of speeches in hundreds of auditoriums, cities, ports, and towns of Bangladesh. Hezbut Tawheed organized more than two lakhs of meetings, seminars, street meetings, and documentary exhibitions to unite the whole nation based on Tawheed (sovereignty) against all injustices.
The efforts of the religious extremists to stop this progress of Hezbut Tawheed also continued in unison. The most heinous and barbaric attack took place on the house of Honourable Imam on March 14, 2016. At that time, Hezbut Tawheed's members were building a mosque near Honourable Emam's house. Claiming the mosque as a church, the extremists defamed Hezbut Tawheed's members as Christians and triggered the local people to attack them. Students and teachers from local madrasas and different religious extremist groups attacked his house on this day and killed two members of Hezbut Tawheed in broad daylight by cutting their limbs. They poured petrol on their bodies and set them on fire. Homes were also looted and set on fire. However, in spite of so many obstacles, he never gave up on establishing the truth. After all, of this, he was still able to build the 'Shahidi Jame Mosque' along with different developmental organizations. Under his fearless leadership, the dedicated members of Hezbut Tawheed will keep on working hard to establish the truth in the world.
She Said Yes Me: Celebrating Love and Special Moments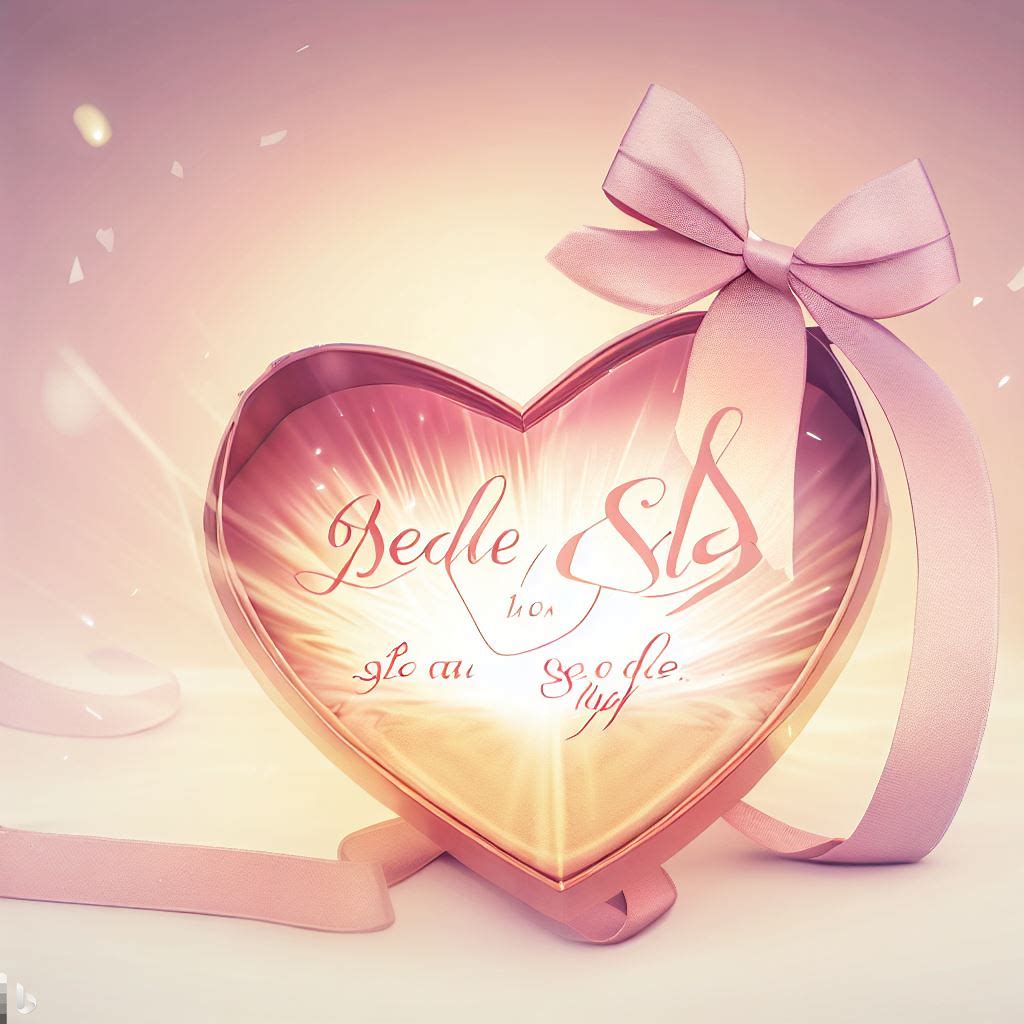 She Said Yes : Your Trusted Online Gift Shop for Personalized Gifts
In a world filled with moments worth celebrating, finding the perfect way to express your emotions can be a daunting task. That's where She Said Yes Me comes in. Established in 2023 in Bangladesh, She Said Yes Me is more than just an online gift shop; it's a treasure trove of personalized and heartfelt products designed to help you convey your feelings and commemorate unique stories. With a mission to authentically express emotions and values that emphasize quality, attention to detail, and craftsmanship, She Said Yes Me has become a trusted platform for individuals seeking to create lasting memories and connections.
She Said Yes Me is an online gift shop known for its curated collection of personalized gifts that celebrate love, relationships, and special moments. Founded in 2023, the platform has gained recognition for its commitment to providing unique and heartfelt items that resonate with customers seeking meaningful ways to express their emotions. Overview: Capturing the Essence of Significant Moment.
At She Said Yes Me, our name says it all. We are here to capture those affirmative responses that seal emotional bonds. Our curated collection reflects the sentiment behind those magical moments in your life, whether it's an engagement, an anniversary, or a simple expression of affection. Let's dive into what makes She Said Yes Me a beacon of love and relationships.
Celebrating Love and Special Moments
Love is the thread that weaves through the tapestry of our lives. At She Said Yes Me, we believe in celebrating love in all its forms, be it the love between partners, family members, or friends. Our collection of personalized gifts is carefully curated to help you express your love and celebrate those special moments that define your relationships.
The Power of Personalization
What sets She Said Yes Me apart is our commitment to personalization. Each product in our collection is designed to carry a personal touch, allowing you to convey your feelings in a unique way. Whether it's a customized piece of jewelry, a keepsake with a heartfelt message, or a token of affection, our products are crafted to make your moments even more special.
Product Collection: A Personal Touch for Every Occasion
She Said Yes Me understands that love and special moments come in various forms and occasions. That's why our product collection is diverse, catering to a wide range of events and celebrations.
Express Your Commitment with Engagement Gifts
Engagements are a promise of forever. Our engagement gift collection is designed to help you express your love and commitment in a memorable way. From personalized rings to engraved photo frames, these gifts will capture the essence of this significant step in your relationship.
Anniversary Gifts: Cherishing Years of Togetherness
Anniversaries are milestones that deserve to be celebrated. She Said Yes Me offers a selection of anniversary gifts that allow you to cherish the years of togetherness. Personalized photo albums, custom-made candles, and romantic dinner sets are just a glimpse of what we have in store for you.
Expressions of Affection: Gifts for Everyday Love
Love isn't limited to grand gestures; it thrives in everyday moments. Our collection of tokens of affection includes personalized mugs, cushions, and keychains. These small yet meaningful gifts are perfect for expressing your love on any ordinary day.
Mission and Values: Expressing Emotions Authentically
At the heart of She Said Yes Me is a deep-seated mission to provide individuals with a platform to authentically express their emotions. Our values emphasize quality, attention to detail, and craftsmanship. We believe that by offering products that symbolize the beauty of relationships, we can help you create lasting memories and connections.
Quality Matters
We understand that the gifts you choose reflect your emotions. That's why we prioritize quality in every product we offer. Our team meticulously selects materials and artisans to ensure that your personalized gifts are not only beautiful but also built to last.
Attention to Detail
It's the small details that make moments unforgettable. She Said Yes Me prides itself on its attention to detail, from the intricate engravings on jewelry to the carefully chosen fonts for personalized messages. We believe that these details elevate your gifts to something truly extraordinary.
Craftsmanship and Care
Craftsmanship is the heart of our operation. Each product is crafted with care and dedication, ensuring that it carries the essence of love and emotions. Our artisans pour their passion into every piece, making them special for both the giver and the recipient.
Community Engagement: Fostering Connection and Inspiration
She Said Yes Me is not just about selling products; it's about building a community of individuals who appreciate the beauty of relationships and special moments. We actively engage with our community through social media channels and our website, sharing heartwarming stories, tips for nurturing relationships, and inspiration for celebrating special moments.
Connecting Through Stories
In a world where we often feel disconnected, stories have the power to bring us together. She Said Yes Me shares heartwarming stories from real customers who have found joy in our products. These stories serve as a reminder that love and connection are at the core of our existence.
Tips for Nurturing Relationships
We believe that relationships require care and effort. That's why we provide valuable tips and advice on our platform to help you nurture and strengthen your connections. From date night ideas to communication tips, we're here to support your journey.
Inspiring Moments of Celebration
Every day is an opportunity to celebrate love and special moments. She Said Yes Me offers inspiration and ideas for making ordinary days extraordinary. We believe that even the smallest gestures of love can have a profound impact on your relationships.
Recognition and Impact: Spreading Love, One Gift at a Time
Our commitment to celebrating love and special moments has not gone unnoticed. She Said Yes Me has received numerous positive reviews and heartfelt testimonials from customers who have found immense value in our products and services. But our impact extends beyond the realm of gifting; it plays a significant role in enhancing the emotional significance of the moments it touches.
Customer Testimonials: Sharing Love Stories
Our customers' stories are a testament to the power of personalized gifts. Their testimonials reflect the joy and emotions that our products have brought into their lives. We take pride in being a part of their love stories.
Enhancing Emotional Significance
At She Said Yes Me, we understand that the moments you celebrate are deeply emotional. Our products are designed to enhance the emotional significance of these moments, making them even more memorable and heartfelt.
FAQs
Q: What makes She Said Yes Me unique?
A: She Said Yes Me stands out due to its commitment to personalization, quality, and attention to detail. We believe in celebrating love and special moments in a way that's both unique and heartfelt.
Q: Can I customize products to suit my preferences?
A: Absolutely! Our product collection is designed for personalization. You can add your personal touch to jewelry, keepsakes, and more, making them truly yours.
Q: Are there gifts suitable for everyday expressions of love?
A: Yes, we offer a range of tokens of affection that are perfect for everyday expressions of love. From mugs to keychains, these gifts convey your emotions in simple yet meaningful ways.
Q: How does She Said Yes Me engage with its community?
A: We actively engage with our community through social media and our website. We share heartwarming stories, relationship tips, and inspiration for celebrating special moments.
Q: What is the impact of She Said Yes Me's products?
A: Our products not only make memorable gifts but also enhance the emotional significance of the moments they touch. We've received positive reviews and testimonials from customers who have found value in our offerings.
Q: Can I find engagement and anniversary gifts at She Said Yes Me?
A: Yes, we have a dedicated collection of engagement and anniversary gifts that are designed to help you celebrate these significant milestones in your relationship.
She Said Yes Me is more than just an online gift shop; it's a celebration of love, relationships, and special moments. Our commitment to personalization, quality, and community engagement sets us apart. We believe that every moment is worth celebrating, and we're here to help you do just that. Explore our curated collection, and let us be a part of your love story.
Shahadat Hossain: A Journalist, Web Designer and Entrepreneur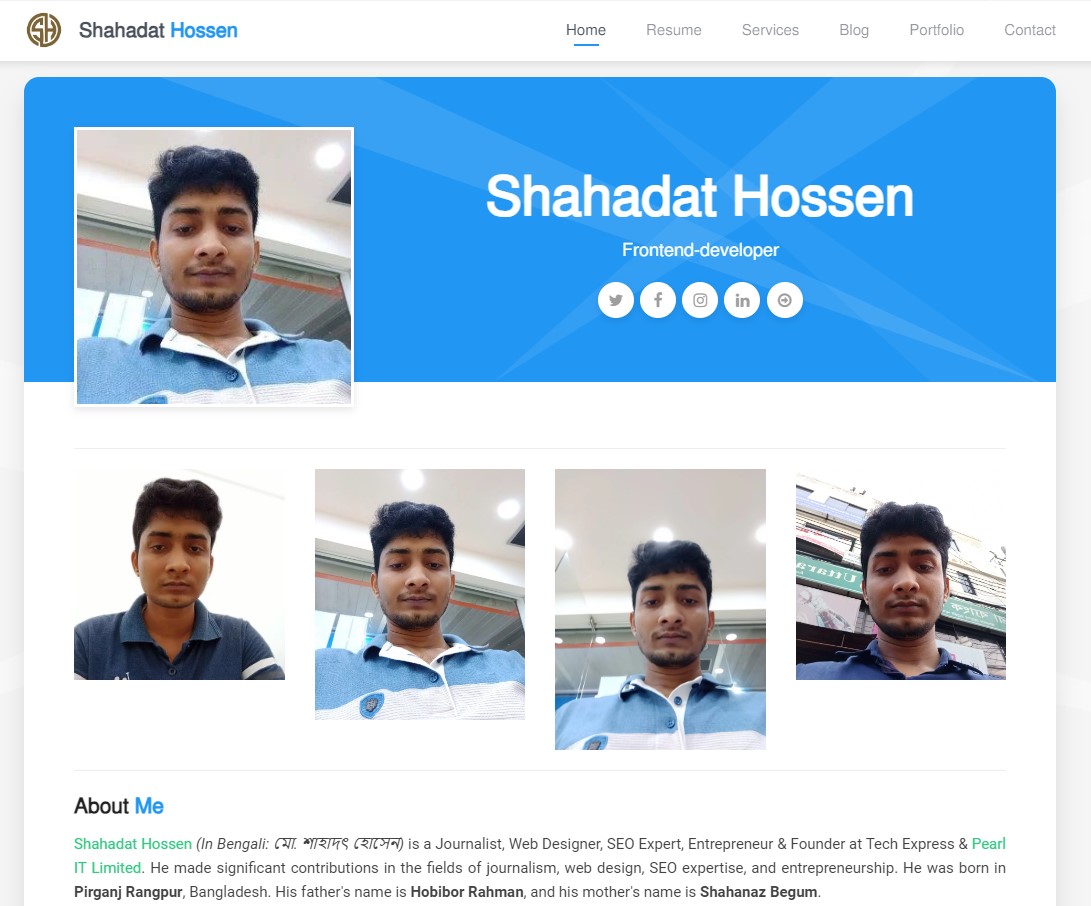 Shahadat Hossain, also known as Shahadat Hossain or মো. শাহাদৎ হোসেন, is a name that resonates with excellence across multiple domains. With a robust background encompassing journalism, web design, SEO expertise, and entrepreneurship, Shahadat Hossain has emerged as a prominent figure in the technological and media landscapes.
Shahadat Hossain He is the founder and CEO of Tech Express and Pearl IT Limited, two companies that provide innovative web solutions and technological services to clients. He is also a journalist who has worked for various media outlets in Bangladesh, covering news and events of national and international importance.
Shahadat Hossen was born in Pirganj Rangpur, Bangladesh. His father's name is Hobibor Rahman, and his mother's name is Shahanaz Begum. He completed his primary education at Chotomirzapur Primary School and his secondary education at Dhorakandor Islamia Dimukhi Dhakhil Madrasah. He then enrolled in Rangpur Polytechnic Institute, where he pursued his passion for technology.
While studying at the institute, Shahadat Hossen discovered his interest in journalism and decided to pursue it as a career. He started working as a journalist in 2012, joining the popular and longstanding online newspaper Bangladesherpatro.com. He also worked for other esteemed media outlets such as Dainik Desherpatro, The Dhaka Daily, Mayabazar, and NewsBD. He gained valuable experience and expertise in the field of journalism, writing news articles on various topics such as politics, sports, entertainment, business, health, education, and more.
In 2018, Shahadat Hossen took a major step forward in his professional journey by establishing his own web development company, Pearl IT Limited. This entrepreneurial venture showcased his prowess in web design and his ability to bring his creative ideas to life. Pearl IT became known for delivering innovative web solutions to its clients, such as websites, apps, e-commerce platforms, digital marketing campaigns, SEO services, and more. The company served as a platform to showcase Shahadat's services and expertise.
In addition to his role at Pearl IT, Shahadat Hossen also founded another venture called Tech Express, which further emphasized his expertise in the technology industry. Tech Express aimed to provide comprehensive technological solutions to individuals and businesses alike, such as software development, hardware installation, network setup, security systems, cloud computing, data analysis, artificial intelligence, and more. Tech Express solidified Shahadat's position as a forward-thinking entrepreneur who could cater to the diverse and dynamic needs of the digital era.
Shahadat Hossen is a remarkable example of a journalist who has diversified his skills and expanded his horizons. He is not only a successful journalist but also a skilled web designer and an ambitious entrepreneur. He has made a positive impact in the fields of journalism, web design, SEO expertise, and entrepreneurship. He is an inspiration for many aspiring journalists and technologists who want to pursue their passions and achieve their goals.
পাটগ্রাম ও হাতীবান্ধার মানুষের কর্মসংস্থানের সমস্যার সমাধান করতে চাই : বীর মুক্তিযোদ্ধা মকবুল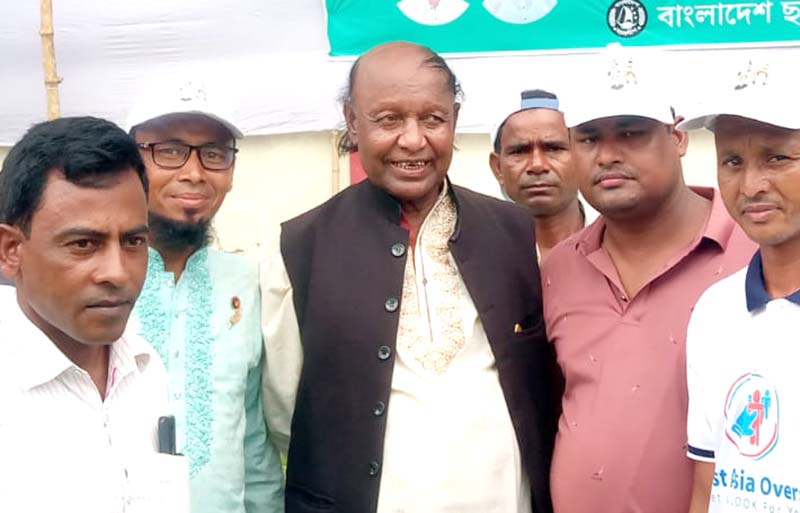 লালমনিরহাট জেলা আওয়ামী লীগের সহ-সভাপতি বীর মুক্তিযোদ্ধা মকবুল হোসেন বলেছেন, লালমনিরহাট জেলার পাটগ্রাম, হাতীবান্ধা, কালীগঞ্জ, আদিতমারী উপজেলার মানুষের প্রধান সমস্যা হলো কর্মসংস্থানের অভাব। আর এ সমস্যার সমাধান অত্যন্ত জরুরী। আমি আমার এলাকার মাটি ও মানুষের সঙ্গে চলি। এটা আমার জন্মভূমি। আমি এখানকার জনপ্রতিনিধি নির্বাচিত হলে এই এলাকার মানুষের কর্মসংস্থানের সমস্যার সমাধান করবো ইনশাল্লাহ!
আসন্ন দ্বাদশ জাতীয় সংসদ নির্বাচনে লালমনিরহাট-১ আসনে আওয়ামী লীগের মনোনয়নপ্রত্যাশী বীর মুক্তিযোদ্ধা মকবুল হোসেন সাংবাদিকদের দেওয়া এক সাক্ষাৎকারে এসব কথা বলেন। লালমনিরহাট-১ আসনটি লালমনিরহাট জেলার পাটগ্রাম উপজেলা ও হাতীবান্ধা উপজেলা নিয়ে গঠিত।
জানা যায়, ছাত্রজীবন থেকেই রাজনীতিতে যুক্ত মকবুল হোসেন ১৯৭১ সালে জাতির জনক বঙ্গবন্ধু শেখ মুজিবুর রহমানের ডাকে মুক্তিযুদ্ধের যান এবং স্বাধীনতার পরে বাংলাদেশ আওয়ামী লীগের পাটগ্রাম উপজেলা ও জেলা শাখার পূর্ণঙ্গ কমিটি গঠনে গুরুত্বপূর্ণ ভূমিকা পালন করেন বীর মুক্তিযোদ্ধা মকবুল হোসেন।এভাবেই আওয়ামী পরিবারে বেড়ে উঠা মকবুল হোসেন উপজেলায় অনেক শিক্ষা প্রতিষ্টানসহ বিভিন্ন উন্নয়ন মূলক কাজ করে আসছেন এবং তিনি লালমনিরহাট জেলা আওয়ামী লীগের সহ-সভাপতির দায়িত্ব পালন করেছেন। এছাড়া মকবুল হোসেন পাটগ্রাম জেলার ছাত্রলীগের সাধারণ সম্পাদক ও রংপুর কারা মাইকেল কলেজ শাখার ছাত্র লীগের সাংগঠনিক সম্পাদক পদে দায়িত্ব পালন করে আসছেন।
সাধারণ মানুষ জানায়, রাজনীতিতে সক্রিয় মকবুল হোসেন এলাকায় বিভিন্ন সময়ে বিশেষ করে করোনা মহামারি ও বন্যার সময় অসহায় মানুষদের পাশে সহায়তার হাত বাড়িয়েছেন। রাজনীতির পাশাপাশি তিনি বিভিন্ন সামাজিক, সাংস্কৃতিক ও অন্যান্য প্রতিষ্ঠানের সঙ্গে সম্পৃক্ত। তিনি অনেক শিক্ষা প্রতিষ্ঠানের উপদেষ্টা, ১১৯ নং বাঁশকাটা নিন্ম মাধ্যমিক বিদ্যালয়ের আজীবন দাতা সদস্য।
খোঁজ নিয়ে আরও জানা যায়, গত এক যুগে এলাকার সাধারণ মানুষের পাশাপাশি দলের নেতা কর্মীদের আস্থা অর্জন করেছেন মকবুল হোসেন। লালমনিরহাট জেলা আওয়ামী লীগ, পাটগ্রাম উপজেলা আওয়ামী লীগ, হাতিবান্ধা উপজেলা আওয়ামী লীগ, যুবলীগ, ছাত্রলীগের নেতা কর্মীদের নিয়ে রাজনৈতিক অঙ্গন যথাযথ ভূমিকা রেখে চলেছেন।
মানুষের সেবা করাই জীবনের একমাত্র উদ্দেশ্য জানিয়ে মকবুল হোসেন বলেন, দেশের জন্য ও দেশের মানুষের জন্য কিছু করতে চাই। মাননীয় নেত্রী শেখ হাসিনা যখন যে নির্দেশনা দিবেন, সেই নির্দেশনা অনুসারে কাজ করে যাবো। সর্বকালের সর্বশ্রেষ্ঠ বাঙ্গালি জাতির জনক বঙ্গবন্ধু শেখ মুজিবুর রহমানের স্বপ্নের সোনার বাংলা গড়ার প্রত্যয় নিয়ে দেশরত্ন শেখ হাসিনার ঘোষিত ডিজিটাল বাংলাদেশ বাস্তবায়নের পর এবার স্মার্ট বাংলাদেশ গড়তে সমাজের পিছিয়ে পড়া অবহেলিত নিপিড়িত গরীব-দুঃখী মানুষদের পাশে দাঁড়ানো আমার প্রধান উদ্দেশ্য। তাই আসন্ন জাতীয় সংসদ নির্বাচন আমি আওয়ামী লীগের মনোনয়ন প্রত্যাসী।